Diadrom Dolphin is a tool for fully automated software verification.
One of the most important challenges in product development today is the shortening of lead times. To increase the pace of development an agile process is often implement, where development and verification can be carried out in parallel.
Diadrom Dolphin is an important component of Diadrom's embedded software development tool chain and is used by agile teams around the world.
Diadrom Dolphin is a verification tool used to run fully automated testing that will shorten the development process by 20% and save up to 80% of the costs normally associated with embedded software verification.
Everyday Diadrom Dolphin assist our customers in automatically verifying a large amount of critical software within the automotive industry.
Cost Reduction

Time Efficient

Accuracy
Can be implemented in Continuous Integration chains

Perform fully automated verification

Visual GUI to setup the testing and implement test cases

Diadrom Dolphin support HW interfaces from Vector and Kvaser

Diadrom Dolphin supports codeBeamer, SystemWeaver, DOORS, CarWeaver  and Electra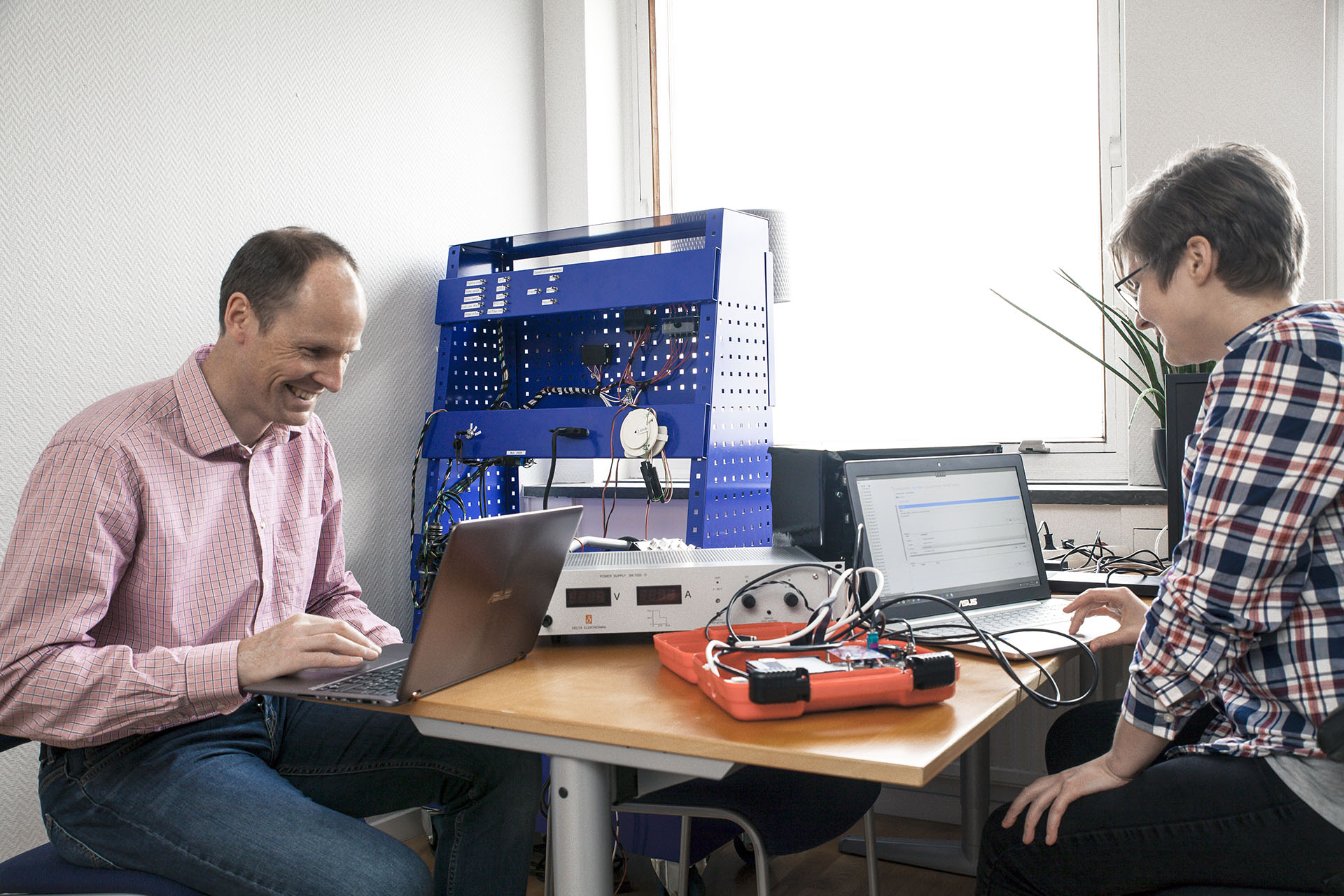 What is included?
Diadrom Dolphin is delivered as an licensed PC application which can be used to implement and run automated test cases.
Furthermore, the customer can chose from a wide range of Test Environments for different communication protocols and components which helps during the test and verification process.
A GUI client for managing test cases and test results

Wide range of Test Environments using different communication protocols

Wide range of Diadrom Dolphin specific components in order to meet the customer needs
Product Description
Diadrom continually updates the list of supported protocols and provides support for other protocols and moduels on customers request.
Please send a request the full documentation for the Diadrom Dolphin product description and partial list of currently supported protocols and modules.
Diadrom Dolphin Product Information (PDF)

List of supported OEM protocols (PDF)

Additional modules (PDF)
Contact – Sales
Viktor Eliasson, Diadrom Systems AB
Phone: +46 733 31 11 15
E-Mail: viktor.eliasson@diadrom.se
Första Långgatan 19
413 23 Göteborg
Sweden