Diadrom Diagnostic Communication Stack is an embedded software component designed to handle the on-board communication of ECUs together with basic diagnostics in a modern vehicle.
Diadrom Diagnostic Communication Stack is an embedded software component which implements the lower levels of the OSI model and exposes an API for the customer to access the component through. Diagnostic Communication Stack also handles basic diagnostic services in compliance with ISO14229, which can also be extended to fulfill the customer needs.
To ease the implementation of an application, Diagnostic Communication Stack aims to be as hardware independent as possible.  This means that the customer should only need to use the provided API to handle communication with the rest of the vehicle.
Adaptable for the customer needs

Provides possibilities to send both raw data link and UDS layer traffic.
Easy to integrate into customer software

Thoroughly tested and proven in several projects

Adaptable to different OEM specific requirements

Extendable for the customer needs

Lightweight with low memory requirements

Possible to adapt for Autosar implementations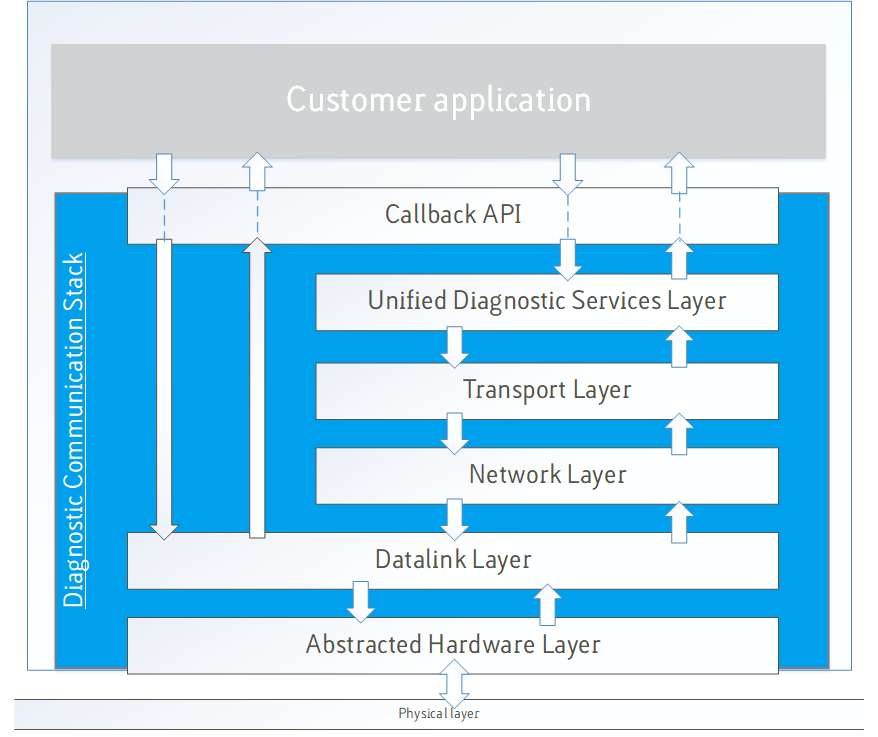 What is included?
The Diagnostic Communication Stack offer includes a fully functional embedded software component used to enable communication between the ECU and vehicle.
Our promise and ambition is to be a development partner and support to our customers throughout the whole project.
Customizable communication stack for the customer application

Expert team as support during the implementation

Fully tested on target hardware before delivery
Product description
Diadrom continually updates the list of supported MCUs & OEMs and provides support for other MCUs & OEMs on customers request.
Please send a request for the full documentation of the Diagnostic Communication Stack and get a list of currently supported MCUs & OEMs.
Diagnostic Communication Stack Product Information (PDF)

List of supported OEMs (PDF)

Supported controllers and compilers (PDF)
Contact – Sales
Viktor Eliasson, Diadrom Systems AB
Phone: +46 733 31 11 15
E-Mail: viktor.eliasson@diadrom.se
Första Långgatan 19
413 23 Göteborg
Sweden